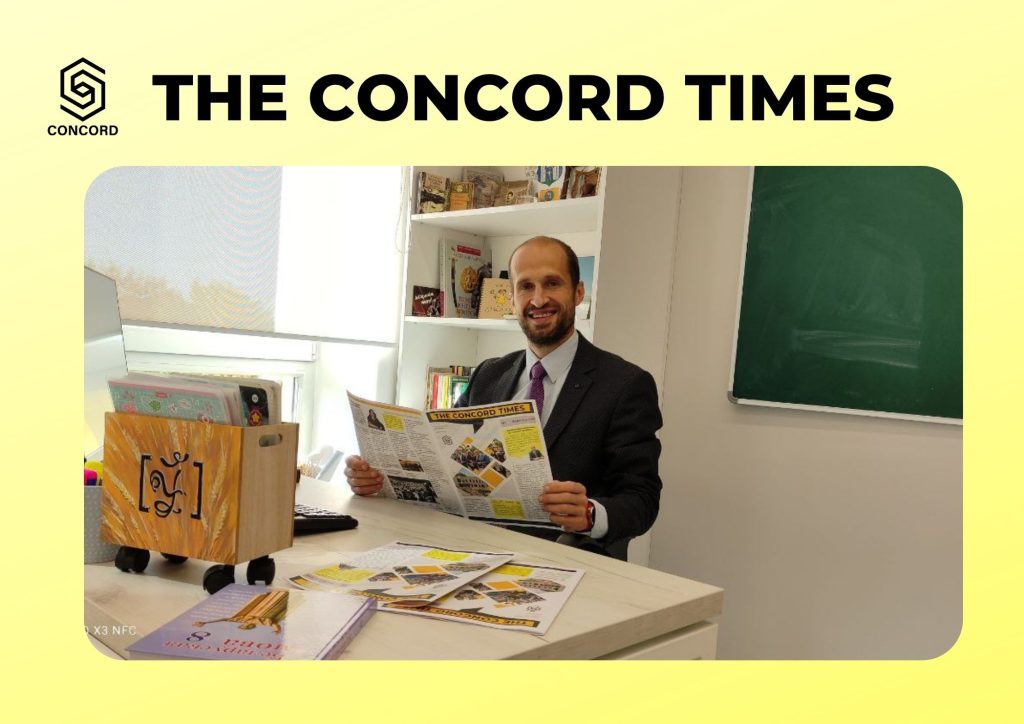 Meet the first issue of the school newspaper "THE CONCORD TIMES"! "
THE CONCORD TIMES is a newspaper about the life of Concord school, which is created by students and teachers under the guidance of the editor-in-chief, teacher of the Belarusian language and literature Yuri Vladimirovich Kolosovsky. On the pages of the monthly edition you will find the main news of "Concord", interviews with teachers and leaders, learn about the achievements of students, become participants in exciting quizzes.
In the first issue, you can read an interview with the principal of the school, Yulia Anatolyevna Bogovets, reveal the secrets of the Pechersky forest park, consider the amazing story of one legendary photograph.
Friends, the new issue of "The Concord Times" is out! In the October issue of the newspaper, you will read a long interview with the curator of Concord school Vladimir Kuskovsky, learn about the small homeland of the school principal Yulia Anatolyevna Bogovets, be surprised at the sports, creative and professional achievements of our teachers and students and take part in the quiz "10 questions about Mogilev".